Leaflets and flyers are by far our most popular products. And it's easy to understand why!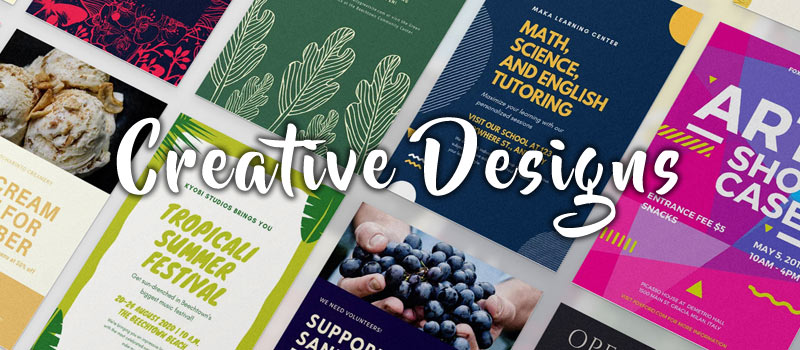 Leaflets/Flyers remain one of the
influential tools
when it comes to
marketing
and
promotion
. The design varies depending upon the requirements of the client as well as the purpose. Unlike brochures, these advertisement materials are designed frequently and repetitively. dzignet in Islamabad offers highly creative leaflets/flyer design or pamphlet design services at affordable prices.
The objective of a flyer is to represent the company, its vision and mission and the product and services of the company in a precise manner. It should be created such that it helps to form an instant opinion while driving the purchasing decision of the target audience.
Our designs are crafted exceptionally to fit your precise needs. Let it be a formal corporate type flyer that you want to hand over to your elite customers or just vibrant colorful flyers for an event, our experts craft it perfectly. Some of the different types of designing we offer are:
Corporate flyers
Communication flyers
Travel and tourism flyers
Entertainment flyers
Beauty and healthcare flyers

Education and academics flyers
Agriculture flyers
Engineering flyers
Fashion flyers
Hospitality flyers

Real estate flyers
Automobile flyers
Company flyers
Digital flyers
These versatile marketing marvels are economical to produce and can be mailed out, inserted into magazines, handed out in the street, pushed through letterboxes, displayed in racks, left on counters, stuffed under windscreen wipers, pinned to noticeboards.
They can be used to promote anything and everything from a village fete to private jet hire. They can be flat or folded, large or small, thick or flimsy.
Whatever type of leaflet or flyer printing you require, we've got it covered.
Gallery