Outdoor Advertising Service Provider in Islamabad, Pakistan:
Outdoor advertising works well for
promoting
your product in specific
geographic areas
. While
billboards
and
banner advertising
can be very effective for the small-business owner, any successful outdoor
campaign
begins with your own location's
signage
.
Your outdoor sign is often the first thing a potential customer sees. Your sign should be sufficiently bright and conspicuous to attract attention (without being garish) and sufficiently informative to let prospective customers know what's sold there.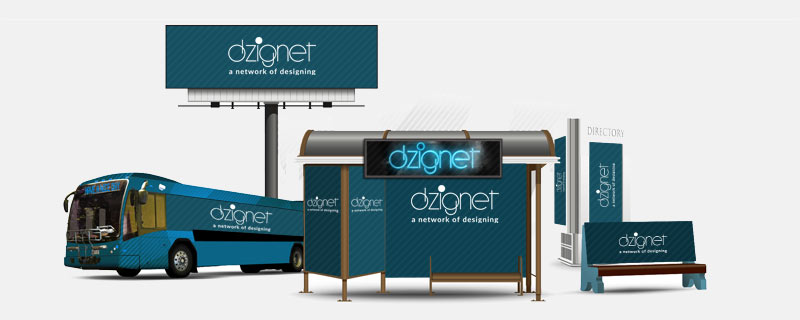 Ride around town and observe which signs catch your eye. Note which ones don't. Then think of the impression each sign gives you. Remember that you never get a second chance to make a first impression, so give this important marketing tool your best efforts.
World of Signages in Islamabad, Pakistan:
dzignet is signage development company in Islamabad, Pakistan. Manufacturers of Sign Boards, Front Light, Back Light, Neon Signs, Name Plates, Hospital Signs, Laser Engraving, Metal Signs, Glow Sign Boards, LED Signs. dzignet is one the leading sign Board makers in Islamabad, Pakistan. To keep pace with the changing market demands, dzignet is competent enough to offer its clients with innovative signage solutions by an in-depth understanding of the services, products and business strategies of our clients.
Latest addition to our services are the Neon boards, LED lights letters, in high quality fitting and colours, different sizes, shapes.
LED sign boards and
3D acrylic letters
are the latest way of representing your brand. They look more premium than normal glow signs boards, and are much more reliable and use much less power as compared to traditional signage.
LED sign boards use a large number of tiny
LEDs
as lighting source instead of neon tube lights. In most cases these signs are made in form of 3D acrylic letters with lighting embedded inside. They can be placed on building facades, walls and rooftops.
We are also offering
billboard designing
,
Office interior name plates in wooden
,
acrylic
or
steel base
.
Gallery