Craft a Mouthwatering Menu in Islamabad Pakistan
Anyone going to a
restaurant
or
café
is there for two reasons - good food and good
experience
. The menu forms part of the overall impression a customer will be left with and speaks of the restaurant's personality and style. However, it's an often over-looked detail, especially for newer establishments. That's a mistake you won't want to make. After all, your menu is what describes your product - and you'll want a mouthwatering one that can whet any appetite.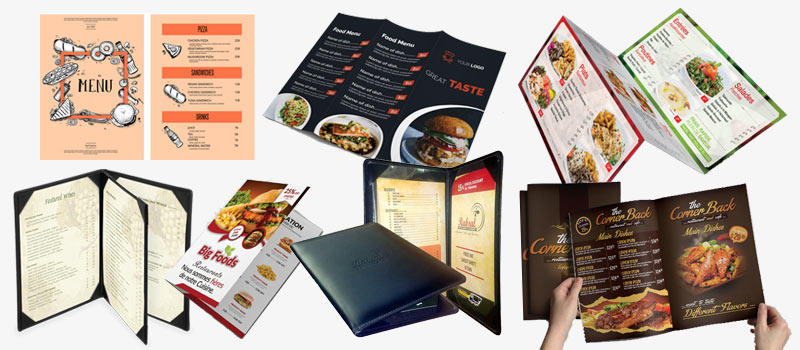 Your restaurant's success solely relies on what your menu card holds for the customers. However, you can't deny the fact that a variety of dishes, if exemplified with subtle perfection on a menu card, have more power and resonance to challenge the appetite. A menu card is like a salesperson who has the responsibility of representing the range of culinary items your restaurant offers.
dzignet makes sure that the
presentation
of your menu card wins you a long-term customer. The enthusiast team of designers work closely with the clients, understands the vision, goal, objective of their eateries, and design visually appealing menu cards afterwards
So, if your restaurant doesn't have aesthetically clean menu cards, you need a push from dzginet to make things work your way.
Don't let your menus go stale. Our super-fast service allows you to amend prices, offers and dishes as often as you like, ensuring they are always as fresh as the food you serve.
From budget takeaway menus for door-to-door distribution, to a handful of
high quality
restaurant menus... whatever your requirement, we've got it covered.
Gallery