Customised folded maps, pocket maps, wall maps design and printing in Islamabad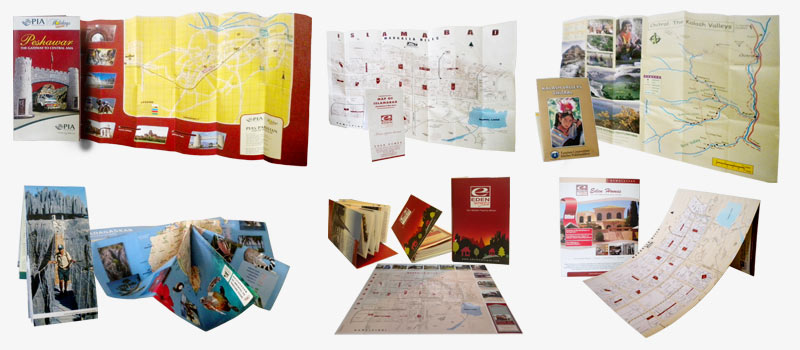 Folded Maps
No other format can match the overall view provided by a folding map! Of course, we would never give up our digital helpers, but an empty battery or lack of internet access often makes a physical paper map invaluable. Formats that many people had written off, like traditional notebooks, are experiencing a renaissance, and a community of fans remains loyal to the good old folding map. Whether an open or closed format, our
classic folding maps
, including the credit-card sized
Check Map
, the
Smart Card
, along with the
Mini Quick Map
, which features clever index flaps, and the star-fold map, are a perfect solution.
Wall Maps
Wall maps are often used in interior design. Whether a poster for the home or an attractive addition to a meeting room: High-quality, large-format maps are a real eye-catcher.
Like to have maps of different areas of Pakistan, including road details, hotels, tourist attractions, whether in large format or customized pocket size, added your company information, makes a complete corporate profile for exhibitions or marts.
Gallery